1
« on: 07:30 AM - 02/29/16 »
I just bought an elgato hd60 and i have no idea what im doing lol, i have no idea how to get game/party chat to record along side the gameplay.
I use this setup; with AD700's, DSS2, Modmic. Im on PS4.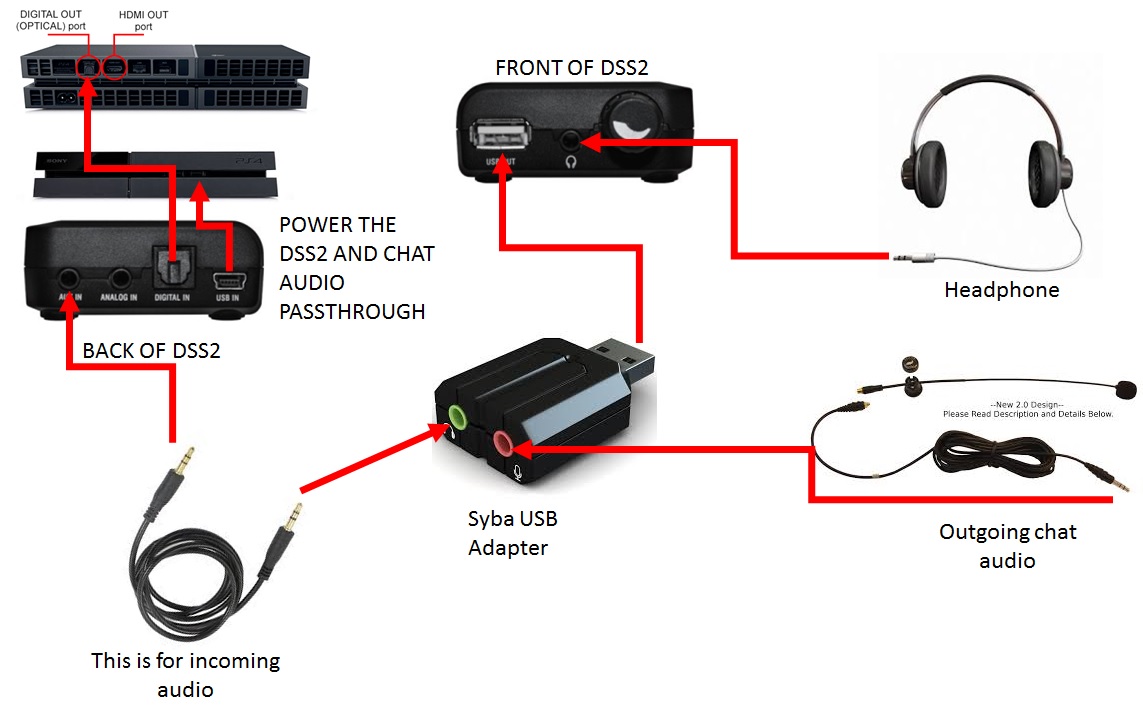 i saw on their website you can get an elgato chat link, but that says to plug the chat link into my ps4 controller and into the elgato hd60 and then plug in my headphones into the other end of the chat link cable, but considering that im using a dss2 and a $2 sound card and a modmic lol i have no idea if that'll work or even where to plug it in...
i already have a blue yeti so im good to record once i can get the party chat as well.
do i need the chat link cable? if so how do i connect that?
does anyone else have this same setup or a similar one?
Also if the elgato chat link cable is all i need is there a cheaper alternative? because i cant find anywhere in Australia selling them so id have to pay $30 on ebay for one lol.
-Thanks in advance if anyone can help, much appreciated!